The four fields diagnostic chart is a simple tool to be used by a leadership cell to reflect on the status of current efforts and the Kingdom activity around them.
Jesus often pulled the disciples back, away from ministry to quieter places to review how the work was going. This simple tool is to help you and the co-leaders with you to follow this pattern of Jesus and to address all parts of your stewardship.
Use the tool in peer mentoring to review activity, people, and groups by categorizing them into the different fields, and asking each other core questions to surface points of action and next steps.
Example of the Four Fields Tool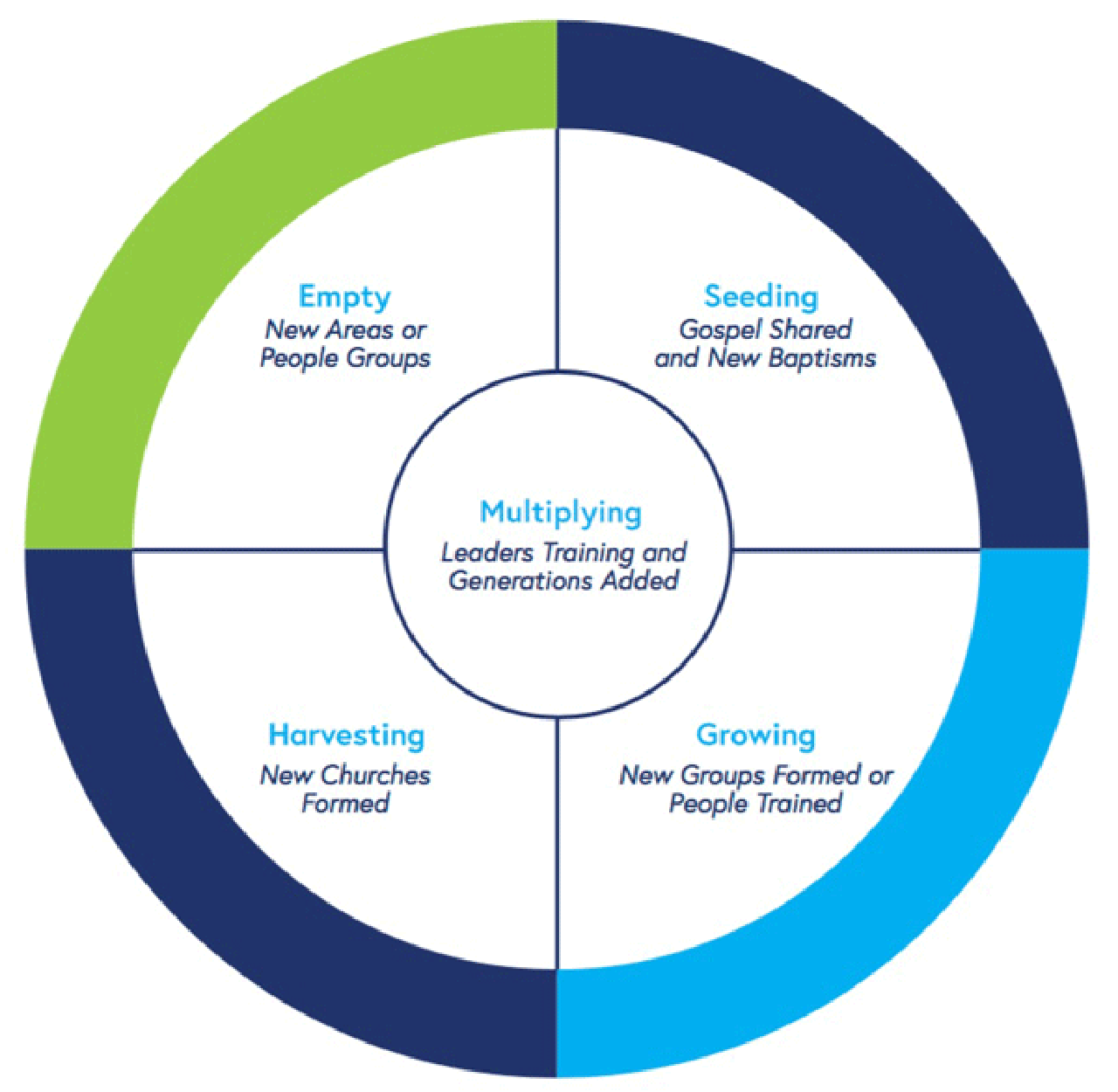 Empty Field
Ask the question: Where or with whom [what people groups] are you planning to extend the Kingdom?
Seeding Field
Ask the question: Where or with whom are you sharing the good news of the Kingdom? How are you doing that?
Growing Field
Ask the question: How are you equipping people and growing them spiritually, individually and in their natural networks?
Harvesting Field
Ask the question: How are new spiritual families [simple churches] being formed?
Multiplying Field
Ask the question: With whom, how and when are you filtering for faithful people and equipping them and holding them accountable for reproduction?
Ask Yourself
Who do you have that shares your passion that you can meet and review these questions with?
You're missing out. Register Now!
track your personal training progress
access group planning tools
connect with a coach
add your effort to the global vision!
---
Zúme uses an online training platform to equip participants in basic disciple-making and simple church planting multiplication principles, processes, and practices.
---
Zúme Training is freely offered as part of larger Zúme Vision.